Valentina's Mexican Grill (Galesburg)
August 9, 2020
Hey!  Look!  I'm writing about tacos again.
I was just in the mood for tacos.  My co-worker was off and I was flying solo.  I actually had to run an errand out near Augusta and had every intention of picking up tacos from Nina's Taqueria but their parking lot was way too packed and there were too many people inside for my comfort so I headed back to the car with an idea.
I had to go back through Galesburg and I knew one of my favorite Kalamazoo area taco places just opened a second shop there, so I looked them up online and put in an order.
Valentina's Mexican Grill is right on Michigan Avenue in what can be considered downtown Galesburg.  It's right at the weird intersection with Battle Creek Street.  It took over the building that was last Andrea's Cafe & Pizza Too.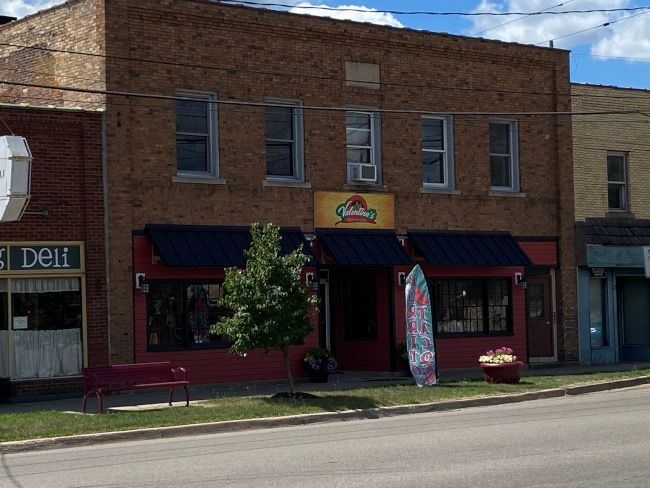 The building sits on Michigan Avenue but the parking lot is actually behind the building off Battle Creek Street.  You could go in the front but the majority of people enter from the back parking lot. There's a small hallway that leads to the main dining room.  The hostess stand is right on the edge of the dining room and easily accessible from the back.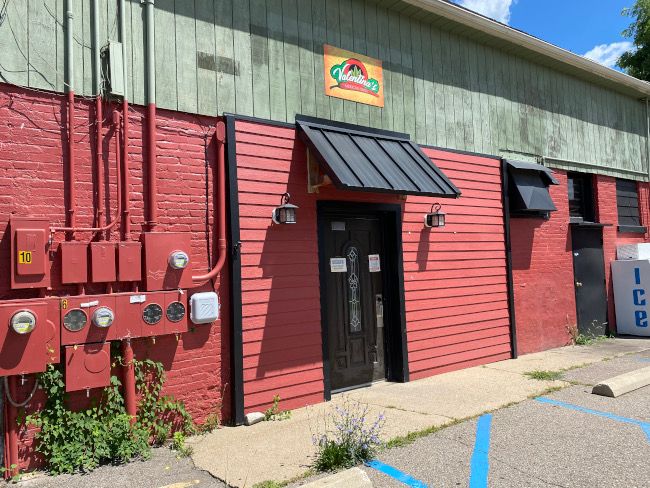 Valentina's original restaurant is on River Street in Comstock Township.  I stopped in there one day on a whim to order take out and really liked their tacos.  I've been back several times since so I knew what I was getting when I put in my order in Galesburg.
The building that Valentina's occupies in Galesburg is pretty old and the dining room really incorporates a lot of that charm with hardwood floors and an exposed brick wall.  There are a few booths along one wall and several tables distanced out in the remaining area.  As I've mentioned a few times, we're not dining in yet so this was a quick grab and go on my way back to the office.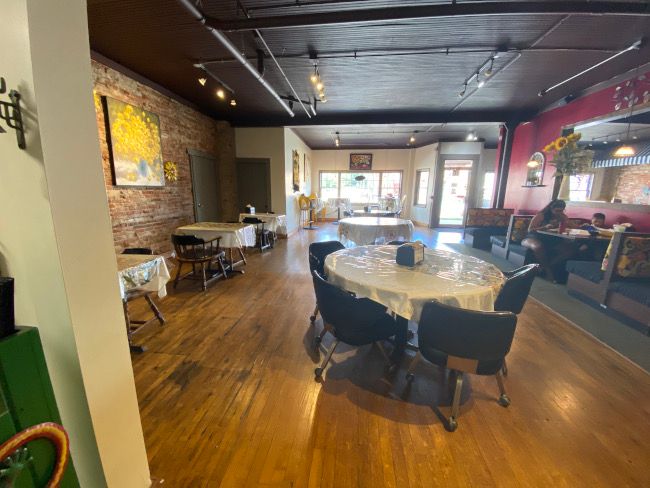 I ordered five steak tacos with just cilantro on corn tortillas.  The waitress asked if I wanted hot or mild sauce.  I initially said mild but realized that's the green sauce and I like red better.  I asked her if I could switch and she looked me to ask if I was sure.  I said I was and I knew how hot it was.  She headed back to the kitchen to grab the red sauce before ringing me up.  The total for my five tacos was about $12 before tip.
I waited until I got back to my office in downtown Kalamazoo because everyone knows you can't eat tacos in the car.
The thing that I think really makes Valentina's stand out is the meat.  The steak is chopped into tiny pieces and it's loaded with flavor.  It's got a little bit of a kick on it's own but adding on that red sauce is a real mouth burner.  I always forget just how how the sauce is but I really like the flavor.  The heat is just an added bonus.
Just like BBQ joints, you can never have enough good taco places.  Valentina's has a full menu of traditional Mexican food but I just can't get past the tacos.  I like them so much and while I don't get to Galesburg often, I now know I will always have some place delicious to eat.