Meat is the best.  Good meat is even better.  I've always been one that is willing to pay a little extra when I want something high quality…but on the other end of the spectrum, I'm also willing to eat super cheap when I just want something quick and easy.  
I worked an overnight shift in Grand Rapids late last week and hung around the office doing some other tasks until about lunch time.  I glanced at my watch around 11 AM and realized I had been there way to long and wanted to get home.  I packed my stuff up and started heading south when I decided I really needed food.
I haven't been to the Downtown Market in quite some time and while Slows is always a draw for me there, I decided to go look around to see what other options there are now.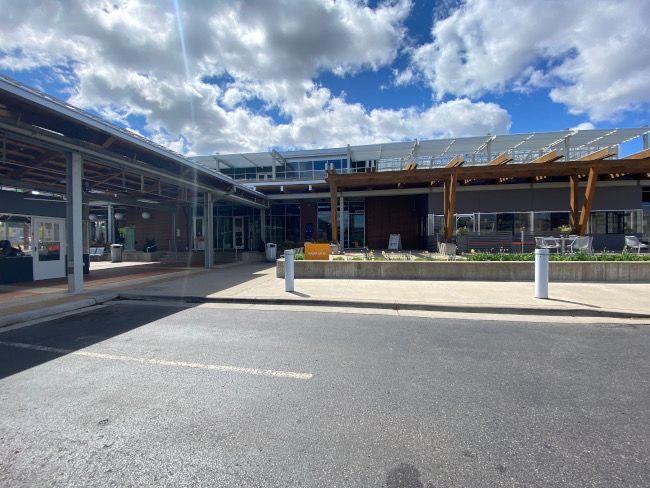 I found a lot of place that I hadn't eaten at before and a lot of good options from each one but I chose the butcher shop. Carvers.
Carvers has what you'd expect from a high end butcher. There's a meat full of delicious looking slabs of dead animals. The prices make this meat more of a special occasion than an everyday thing for most people but my guess is you'll have the best meat you've ever put in your mouth if it comes from this case.
Carvers doesn't just have delicious looking meat. They also have a pretty solid selection of sandwiches.
Cheeseburgers are always high on my list of sandwiches to order as are Italian beef's, but there was a special running that day that I just couldn't pass up.
I picked the Pastrami on Rye sandwich. This sandwich is Louie's pastrami, mustard and a tasty rye bread from nearby Field and Fire. The sandwich comes with a pretty good pile of pastrami between the toasted rye bread. The quality of everything is just top notch. The pastrami is tender, juicy, and slightly peppery. The bread is crispy enough to hold all those juices in but soft enough to make it a treat to bite through. I ate the sandwich sitting in my car in the parking lot because I was afraid to try to drip the mustard juices all over my shirt while driving.
The sandwich came with fantastic hand cut fries on the side. The portion was pretty large and the fries are cooked just the way I like them. I always refer to this kind of fry as "Chicago style" because they're pretty popular in Chicago sandwich shops. They're crispy but somehow still a little greasy. The fries came with a cup of ketchup but these are the type of fries that don't need to be dipped in to anything to be delicious.
Carvers is fantastic. There's just no other way to say it. It's not a cheap lunch option but it is incredibly delicious and worth every penny.